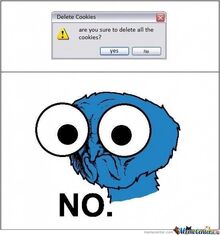 if you want to put a comic in you can as long as:
It contains no swearing
Contains no sexual themes
Isn't illegal or pirated/bootlegs
ALL OR ANY COMICS THAT CONTAIN INAPPROPRIATENESS WELL
BE DELETED AND THAT USER WILL BE BANNED TEMPORARILY (DEPENDING ON CIRCUMSTANCES)
Examples:
Ad blocker interference detected!
Wikia is a free-to-use site that makes money from advertising. We have a modified experience for viewers using ad blockers

Wikia is not accessible if you've made further modifications. Remove the custom ad blocker rule(s) and the page will load as expected.